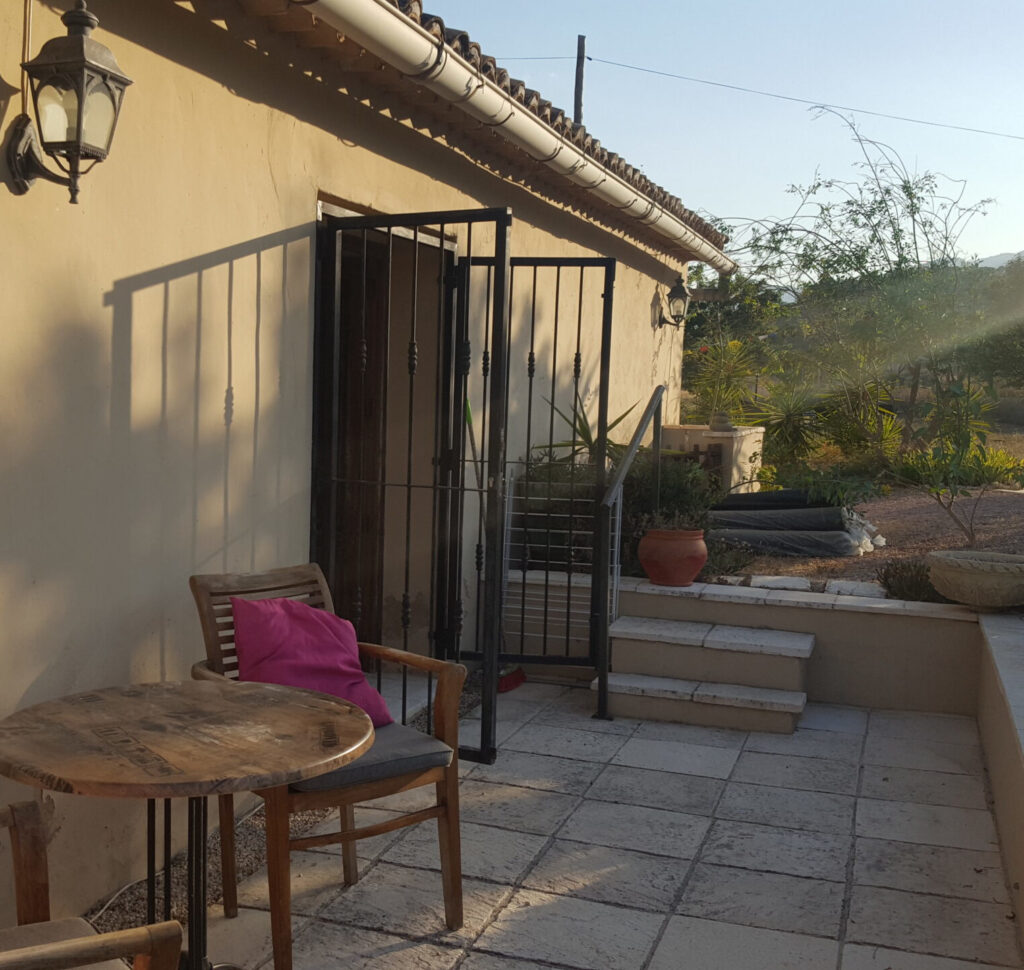 The guest house is a very cosy place with all the facilities you would need to have a comfortable stay near Carien.

There is a fully functional kitchen, a bathroom, bedroom, living room and terrace to enjoy yourself and have your own space for peace and quiet.
If you wish to book the guest house or simply ask about pricing, planning or general questions, you can send an email to Questions@carien.org.
To view the other options available for staying with Carien you can click here.